Beyond Retro and Bank & Vogue are thrilled to share the news of their involvement with global footwear and apparel brand, Converse, in helping to develop a collection of footwear using upcycled textiles as part of its exciting new Renew initiative. Leveraging its extensive influence in the second-hand clothing industry, Beyond Retro supported the creation of the latest Converse Renew Denim Collection, which is the first upcycled collection of its kind at industrial scale.
The Bank and Vogue Group of Companies, along with our Beyond Retro, are proud to be a part of such an innovative project. Marking a huge step forward in the potential of sustainable fashion, the project offers a valuable, scalable alternative to brand-new fast fashion, making bold steps towards a more circular economy. Launching 22/8/19 across Europe and North America, the sneaker utilises the classic vintage material, denim, creating different shades of the upper Chuck 70.
Steven Bethell, Creative Director of Bank & Vogue / Beyond Retro noted: "With this project, we've proved the potential of true innovation within "new" manufacturing. The chance to work with brands is a massive opportunity, as we are providing the high street customer with a more environmentally sound alternative at a huge scale. We hope to continue this work by using our knowledge and access to second hand materials to create more product designs that challenge our ideas of used materials."
Each year in the UK alone, 70 million pairs of jeans are bought which come at both an environmental and human cost. As the UK and Sweden's leading vintage brand, Beyond Retro sorts over 1 million pairs of jeans a month to curate their renowned offering, making them the go to destination across Europe for used denim. By saving thousands of items from landfill by reusing, recycling and remaking the brand has honed their sourcing, grading and store experience to mark them as trailblazers in the secondhand apparel field, normalising vintage product on the high street.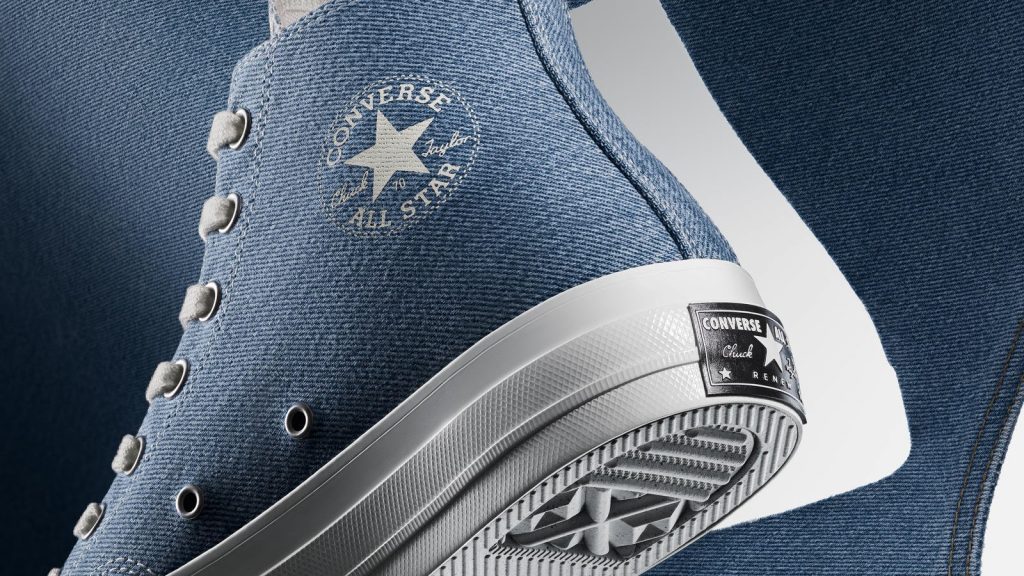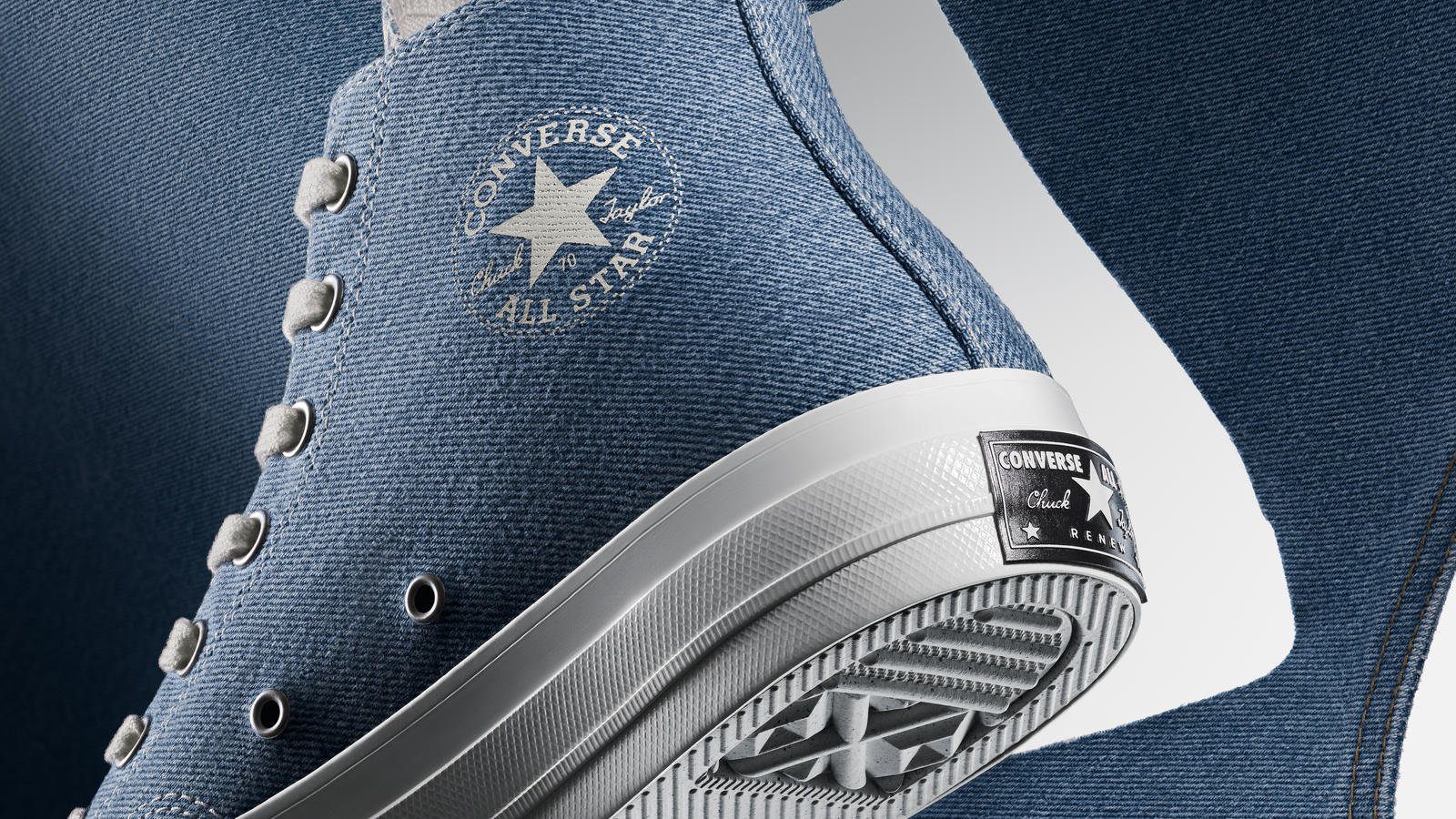 With Converse, Beyond Retro were able to provide the resource and knowledge to source tens of thousands of pairs denim to the correct weave, weight and colours. Throughout the partnership process, Beyond Retro and Bank & Vogue also provided valuable insight into the project's product and manufacturing development, working collaboratively with Converse to refine the processes over eighteen months to both ensure effective waste reduction during manufacturing, and consistency of product specification during development.
The result is Converse Renew Denim Chuck 70: crafted by upcycling denim – at least one pair of jeans creates one pair of sneakers. This marks the next step of Beyond Retro's journey to help create renewed products and make sustainable options more readily available, and to support brands at a massive scale.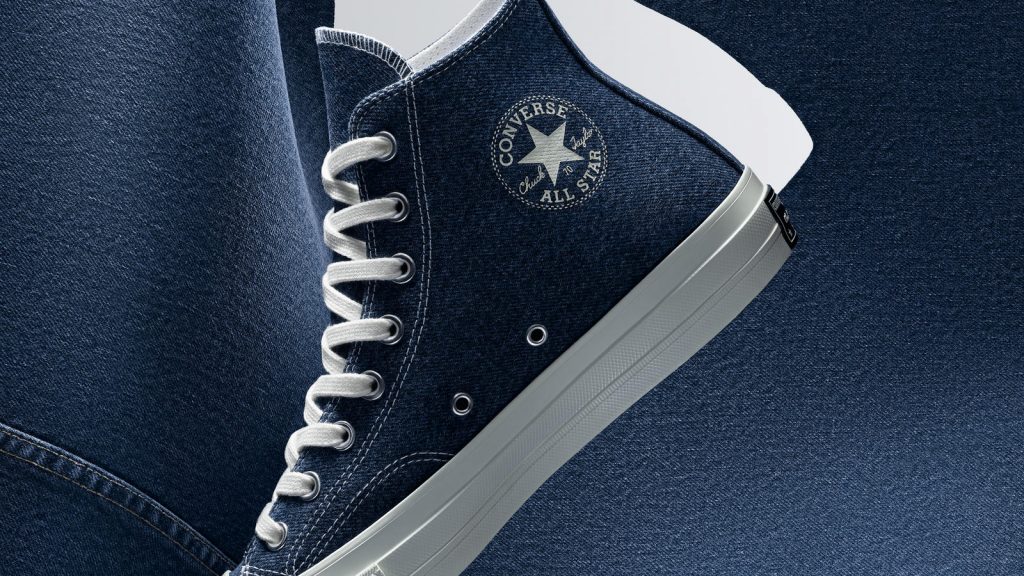 Beyond Retro hopes to change the fashion world's outlook on the potential of "new manufacturing". By creating an accessible, on-trend and crucially – affordable – shoe, the vintage brand's sustainable and product knowledge are being used in a truly groundbreaking way, highlighting endless opportunities for high street fashion.