At Bank & Vogue, we work to ensure that we are doing our part to help find solutions to the "crisis of stuff" that the world is experiencing everyday. We have talked about how the fashion industry is incredibly wasteful before, so finding ways to improve the longevity of textiles, in addition to used kitchen items, purses and belts, shoes, toys and books, can go a long way in reducing our ecological footprint. Here are some things to consider in 2019 to help fight the crisis of stuff:
1. Make Use Of Mixed Rags
Mixed rags that have gone through thrift stores and second hand retailers, but were never picked up and bought. These may also be items that are simply damaged or with holes, making them unsuitable to be sold on a retail floor. You may find this describes some items in your closet! Rather than throwing them right into the trash, consider getting creative and find alternative uses for them! If you have the skills or want to learn, consider up-cycling and tailoring the clothes into something new, creating a one of a kind piece of clothing or accessory.  You can also cut up shirts and pants to either make rags perfect for wiping up grease and grime, or to replace missing insulation and stuffing in cushions and blankets.
2. Donate Your Unwanted Clothes
We all have clothes just sitting in our closets and dressers collecting perpetual dust. Clear some room and collect all these items for donation. Most neighbourhoods have clothing donation bins located nearby, but you can also go direct to charities of your choice that accept clothing. There are always people in need of warm clothes and charities and used clothing distributors can help them get in the hands of those you need it most.
3. Recycle & Donate More Household Items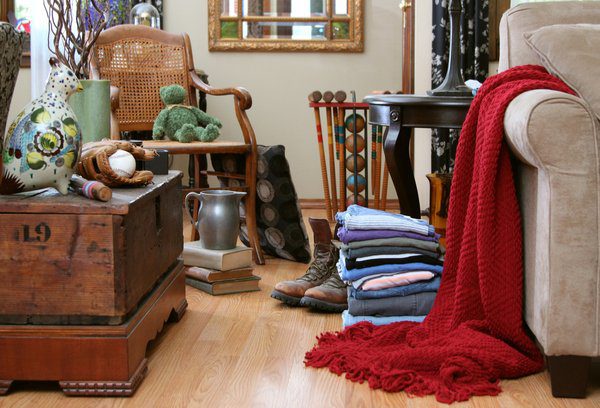 You might be surprised at how many different items in your home that are good candidates for recycling or donation. All your finished books, unused hard and soft toys, kitchenware, shoes, and even decor are all desired items for resale. Even if you can't find a charity to donate them to, a wholesaler or distributor such as Bank & Vogue can help forward these items to those who need them, pushing them away from ending up in a landfill. Always look for alternatives to the trash when considering what to do with any household item you no longer need.
Bank & Vogue specializes in wholesale used clothing and home item distribution, from vintage and credential clothing to bric-a-brac and kitchen items among many others. We are Ottawa's first choice for helping find unwanted items homes for those that need them. We are responsible for processing items and sending them for export or redistribution domestically as well as internationally. We are experienced in the buying and selling of these items and as a result, Bank & Vogue has amassed experience in the logistics that are involved in order to move these goods across North America and throughout international markets as well. As such, our team of experts can certainly assist you in amassing the materials that you need in order to serve their clientele and help stock their shelves with the most sought after and valuable materials that they might be in search of.
Contact us today or call at 1-866-613-0719 (North America) or 1-613-747-8465 (International). We all wish you and yours a wonderful, happy and joyous New Year