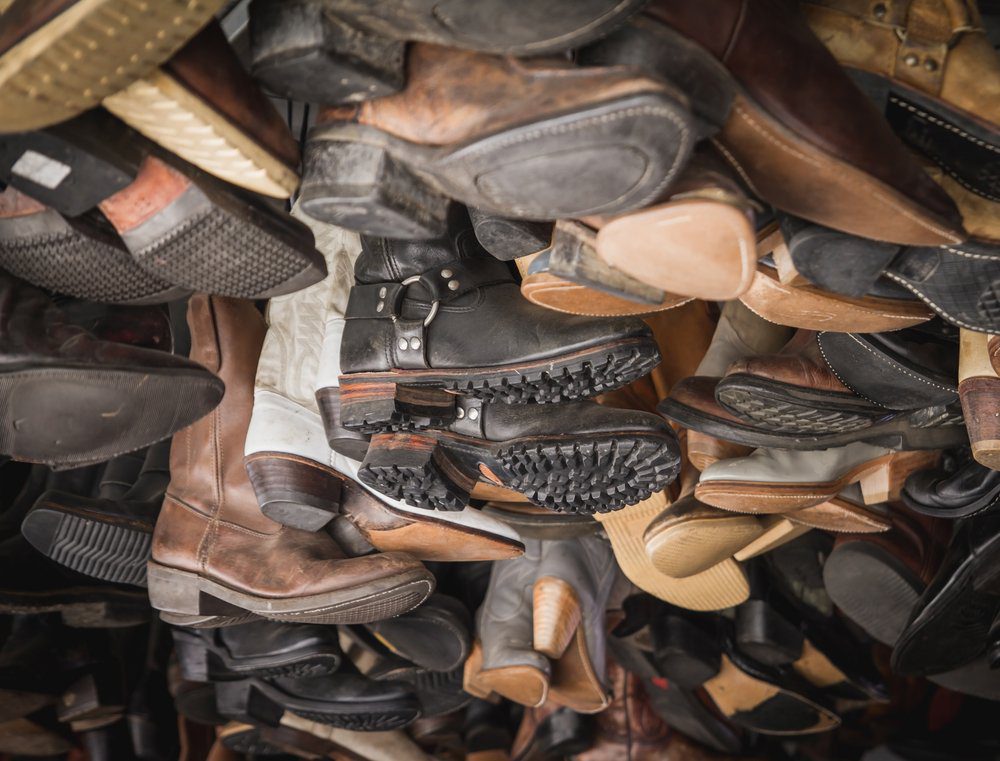 The global market for used clothing and other used goods is on the rise.
In particular, bulk used shoes are seeing more market penetration and opportunities opening up.
As one of the leading used clothing brokers, Bank & Vogue aims to support the Circular Economy by sourcing and selling used shoes, clothing, and other goods and ensuring that as little of it ends up in the landfills as possible.
Bulk Used Shoes: A Growing Market
In the past few years, we've seen some real changes in the bulk used goods markets.
More and more people are becoming supporters of used clothing – either in donation or in purchase – and more and more of them are trying to do their fair share to stop the harmful effects of fast fashion.
The global market for used shoes is expected by 2023 to be worth a staggering $51 billion.
Consumers are more open to purchasing used shoes and clothing, and many luxury brands are even getting in on the action.
Sourcing Used Shoes as Used Clothing Brokers
Sourcing used shoes is a bit more complicated than sourcing mixed rags and clothing.
Used clothing brokers need to be very careful when finding used shoes and ensure that they're almost impeccable in terms of quality.
At Bank & Vogue, we're committed to quality, and we always strive to provide our clients with only the top products and materials.
We've partnered with wholesalers and thrift stores in search for used goods both domestically and abroad, seeking out store returns and more.
Sorting & Grading of Used Shows in Bulk
All the used shoes, clothing and accessories that we collect go through a complicated sorting and grading process.
Used shoes need to be separated from the other used goods, neatly sorted, then graded for quality.
Used shoes will only be sold if they're still in a usable condition — that is, if they don't have any significant faults, rips, or stains.
If used shoes are deemed unusable, we will repurpose their parts, recycle the textiles for upholstery, for example, and ensure that the rest is appropriately disposed of.
Bank & Vogue's Global Logistics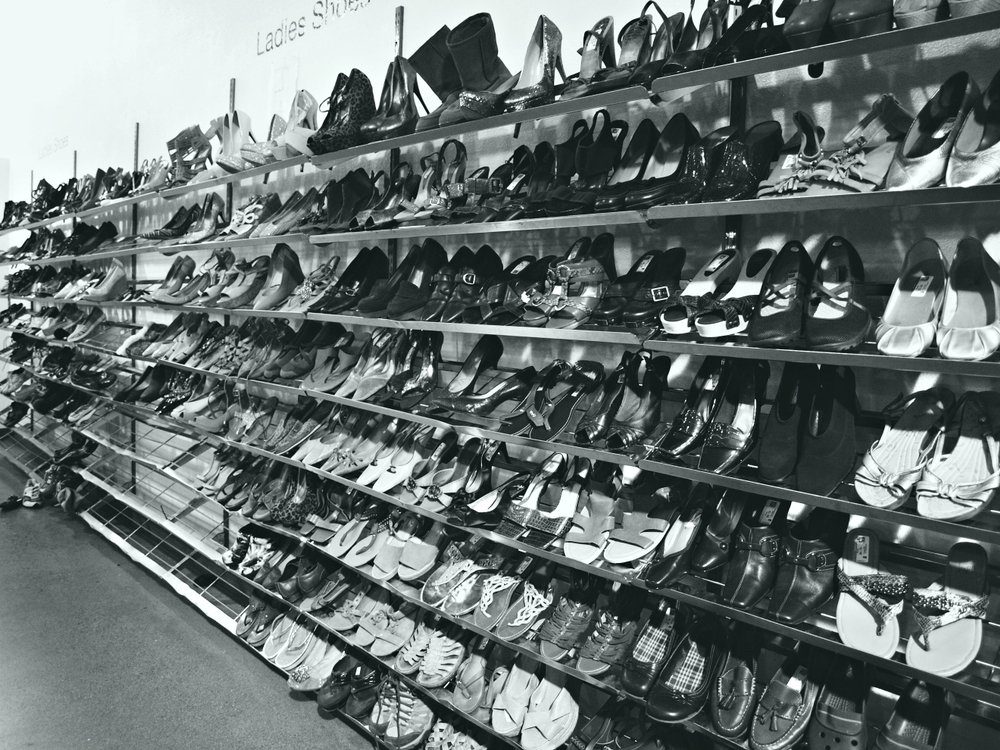 If you're interested in buying bulk used shoes, as one of the top used clothing brokers, Bank & Vogue will connect you with a growing base of those who are looking to sell them.
We have a vast network of established distributors, retailers and resellers – all committed to excellence in their fields.
That's how we can ensure that you can find any used goods that you may need.
We'll help you with the logistics and make sure that you have the most cost-effective option for moving and transporting used shoes.
Sustainability with Used Clothing Brokers — One Step at a Time
To change the world for the better, we have to change our habits, behaviors, and beliefs about wastefulness.
The average person in Canada throws away over 81 pounds of textiles annually, and that's just a single person!
There are millions of tonnes of textile waste in our landfills, and the only way to prevent further accumulation of it is to reduce, reuse, and recycle. Not just clothes, but used shoes, purses, accessories, all of them are polluting.
Partnering up with Bank & Vogue will give you access to an extensive network of used clothing distributors, wholesalers, retailers and resellers. As the leading used clothing brokers, we will help you start on your journey of sustainability and profitability.
Contact us today for more information.