Climate change and pollution have been the most heavily debated topics in the past few years, and at Bank & Vogue we recognize the need to take care of our environment if we want our environment to take care of us.
One of the industries that has the a significant effect on our environment today is fashion. Unfortunately, the popularity of fast fashion has had a huge impact on the environment. Both manufacturers and consumers are to blame.
Used clothing, footwear, and accessories are a way to leverage fast fashion and still limit its negative impact. Buying and selling used goods allows you to be more sustainable and eco-friendly, and luckily, more people are starting to realize this. This is why the global market for used shoes and other items is on the rise. Let's take a look.
The Current Trends in Second Hand Fashion
Here at Bank & Vogue, we are proud to be doing our part in promoting the Circular Economy by connecting buyers and sellers of bulk used shoes, clothing and other goods. This helps us to reduce waste and the negative consequences of fast fashion.
Luckily, others are following suit, and many companies and consumers are starting to see the benefits of buying used goods. This has made for a paradigm shift in the world of second-hand fashion.
The global second-hand apparel market has been on a steady rise over the past decade. The market will be worth an astonishing $32 billion in 2020, and it's set to reach the value of $51 billion by 2023. When you consider that it was worth only around $11 billion in 2012, you can understand the staggering growth it's undergone.
While second-hand apparel and used shoes were only fashionable in African and Asian countries a decade ago, it's now a global trend to be buying these items at second-hand shops and thrift stores. The market for used shoes is valued at around $1 billion in the US, and the numbers are much higher for used clothing.
What You Can Get from Buying Bulk Used Shoes
Buying used shoes is something that many people aren't entirely accustomed to, and this is understandable. Wearing high-quality, comfortable shoes is a must if you want to maintain good posture and prevent leg, back, and neck pain.
The majority of the population would avoid buying used shoes because they're under the impression that they're worn out and in bad condition. This couldn't be further from the truth. Used shoes, clothing, and other used goods go through a complicated sorting and grading process, and if the items are deemed unusable, they're not sold to the consumers.
This means that consumers can get high-quality used shoes – and will benefit from this in many ways.
Primarily, one can find some genuinely unique used shoes that wouldn't usually be available at a local mall or chain store. They can also be obtained at a much more affordable price.
The most significant benefit to the consumer might be the designer discount that he or she can get. Second-hand shops and thrift stores often have barely-used designer shoes at great prices.
Instead of wasting money and supporting the disturbing and dangerous trend of fast fashion, one can get the best of both worlds by following the latest fashion and supporting the circular economy. It's a win-win.
The Environmental Benefits of Buying Used Goods
Over 20% of industrial water pollution comes from textile treatment and dying. Rubber production is notoriously harmful to the environment. Discarding used clothing and shoes at landfills allows for the release of toxic materials as these items decompose. These are but a few examples of how dangerous it is to the environment when we continuously buy new shoes and throw them away after barely using them.
Buying and selling used shoes means putting used items back into circulation.
Those shoes won't be sent to landfill where they'll pollute the air, land, and water.
We're also ensuring that there's a lower demand for the production of new shoes, which will, in turn, decrease the waste of water, energy, and raw materials. All this means that buying used shoes is exceptionally beneficial to our environment.
And at the end of the day, it isn't all just about buying used shoes. It's about putting reusable items back into circulation. That's why we encourage the donation of used shoes, clothing and other goods. Putting used products back into circulation is sustainable and will help decrease waste.
Luxury Brands Are Joining the Second-Hand Movement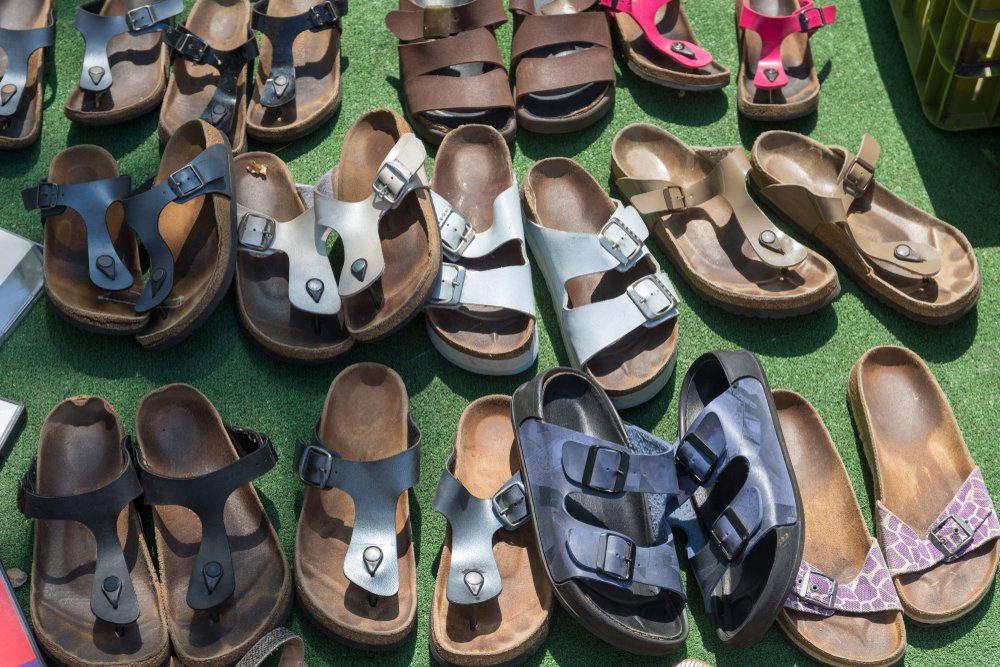 One of the main reasons why the global market for used shoes is on a steady rise is because many luxury brands and renowned companies are joining the second-hand movement. Giants such as LVMH, Richemont and Stella McCartney have shown their support for sustainability.
Their continuing support for sustainability will only pave the path for other companies to join in. This could mean a further growth of the global second-hand apparel market and an expansion of the worldwide market of used shoes in 2020.
While the resale of used goods is essential, it's also crucial that we don't forget to recycle. Not every item can be resold, so we must find other ways to put them back into circulation.
Bank & Vogue and Beyond Retro have partnered up with the renowned brand Converse to come up with a solution to this problem. Together, we are developing a collection of footwear that's made of upcycled textiles. Our goal is to change the world of fashion and ensure better sustainability.
How Bank & Vogue Is Making a Difference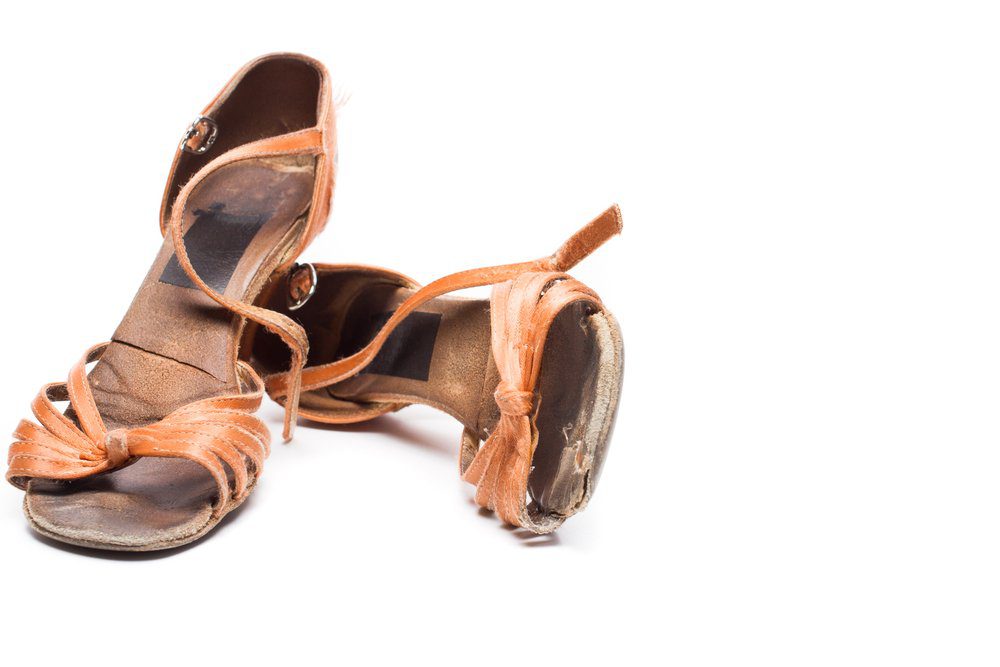 Our mission at Bank & Vogue is to create a better world by reusing, reducing and recycling. We are leaders in the buying and selling of bulk used goods, and we're developing the global logistics behind it. Join us, and help us reduce the amount of waste we produce, reuse what can be reused, and recycle the rest.
If you are looking to buy or sell bulk used shoes, clothing or other goods, contact us today.