A Sustainable Halloween!
Halloween is the scariest season of the year, including the amount of waste created by it. October 31st is all about dressing up and partaking in festive and fun Halloween activities! That being said, it also comes with a massive waste once it's over. A study revealed that more than 2,000 tons of costumes are wasted every year. It's possible to celebrate Halloween and not impact the environment with just a few alternatives. Throughout this article, we will share a couple of ways to continue having all the fun from this spooky season without creating an enormous waste.
1. Costumes: Buy second-hand, Reuse old ones or make your own
Costumes are one of the foundations of Halloween, and they are so fun to shop for and wear. However, buying a new costume for one night can have an enormous impact on the environment. Therefore, instead of buying a new costume every year, buy second-hand, reuse old ones or create your DIY costumes! Have you ever been to a Halloween party and seen someone wearing the same outfit? Thrift stores are a great place to get unique pieces, which means you'll have a one-of-a-kind costume that no one else will have. Another alternative is to create your costume from materials you have at home or trade your old costumes with friends. This creates an excellent opportunity to release your creativity and spend quality time with your friends!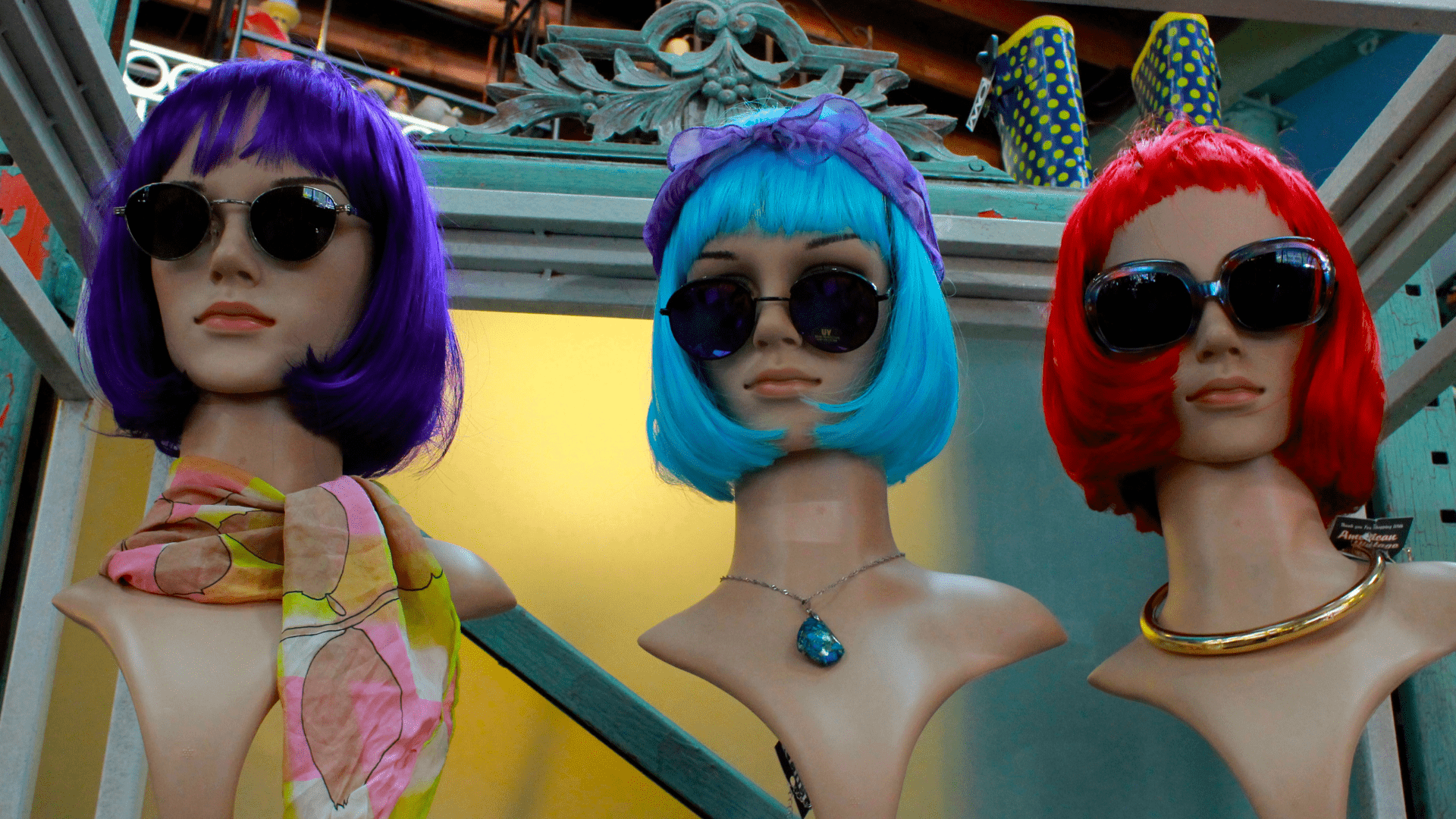 2. Decorations: Buy sustainable, reuse old ones, or create decor from recycled materials
Setting up Halloween decorations can be as exciting for the homeowners as for trick or treating kids. That being said, similarly to costumes, decorations can be detrimental to the environment. To have the most positive impact on the environment, purchasing decorations made sustainably would be your best option. Research some awesome companies creating fun decorations most sustainably, and support those companies! However, buying decorations that can be easily reused year after year will significantly positively impact the environment. It can also become an excellent family activity to get together and decorate the front of your house and redesign the setup of your Halloween decorations. Lastly, you can use your creativity to make your decor from recycled materials, such as creating cardboard tombstones.

3. Candy: Avoid using plastic candy wrappers
We know it's not fun to arrive at a house that serves apples or pretzels during Halloween. However, candy wrappers are one of the incremental factors to the overall Halloween waste. So what can you do instead of giving out candy? A great possibility would be fresh-baked goods! Every kid loves cookies or cupcakes, so that it would be a win-win situation. You can also give out things they can use, like Halloween pencils, glow-in-the-dark erasers, or stickers.
4. Dispose of Halloween goods
Overall, Halloween is detrimental to the environment due to the amount of waste created by the holiday; however, if we can dispose of it safely, recycle, sell, or donate as much as we can, it can improve those statistics. This Halloween, make sure to compost all your organic materials, like pumpkins. You can also get creative with the decoration; you have to create other pieces around the house or keep them for next year's Halloween.
Our world needs us more than ever, which is why we hope we can have the most sustainable Halloween ever. We hope these tips will help you have a more eco-friendly Halloween and encourage sustainability in all areas of your life. Join us this year in making minor changes to our traditions and helping our world, little by little.
SMCo Thrift: Do Thrift Better
SMCo Thrift is an organization that "helps thrift stores do thrift better." In other words, helping thrift stores grow in the right direction to increase revenues and brand recognition. Many thrift stores are an additional source of income for non-profit organizations that create more revenue to fund projects and activities needed in their community. Therefore, due to the support from SMCo Thrift, non-profit organizations can enhance their services even further and provide more support within their communities with a higher revenue stream.
SMCo provides three different services available for thrift stores; Events, Management or Consulting, and Software support. Specifically for events, SMCohosts conferences throughout the year to provide training to equip leaders in the thrift industry with principles, strategies, and tools to do thrift better. In addition, SMCo can offer management services to manage your thrift store and implement different ways to improve sales in the store. They also provide consulting services, which they partner with the thrift store leadership to suggest other ways to improve their stores. Lastly, the software support provided can help thrift stores run a more efficient store with specific software designed for thrift, making running the store a lot easier. These services can help thrift stores become more efficient through thrift-based software and consulting services. They can provide these services through the learnings and experiences over the years in thrift stores they manage.
SMCo Thrift believes passionately in its mission to help thrift stores do thrift better since they know the importance and impact thrifting does to the community and environment overall. This is why they focus on ensuring support is available for these stores to continue doing what they do to the best of their capabilities. Thrift stores see a wide variety of people, from people donating items to people buying the items to those they support and help.