The Continual Rise of Thrift Shopping!
The rise of thrift shopping has been a newness for the past few years, with an increase in demand that Generation Z is leading. The secondhand market has had a huge boom in the past few years, currently it is projected to hit 36 billion dollars. This however is just the beginning, the projection for 2025 is 77 billion dollars; this is an increase of approximately 10 billion dollars year after year. According to a report from ThredUp and GlobalData, the secondhand market is outperforming the retail clothing sector by a significant amount. 
Thrift stores are an important part of our community, helping those in our community who need it the most. However, the work they do goes beyond their community, they aid in the fight against global warming; by reselling garments and finding a new home for textiles instead of them ending up in landfills. The Fashion industry has an impact of about 10% on the total climate crisis. This being said, buying sustainable shoes, clothes, and secondhand items can have a significant effect on reducing the industry's carbon footprint. 
There are many reasons why Generation Z have shifted towards second-hand items including their sustainable mindset, the uniqueness of purchasing a cool one of a kind item, and sometimes includes the ability to make a bit of an income through selling their own used clothing online. Platforms such as Depop, Poshmark and Facebook Marketplace provide generation z with the ability to reach thousands of people to find new homes for their used items.
We can continue to see Thrift Shopping gain traction with many different social demographics around the world. Thrifting is becoming cool and trendy, therefore attracting a more diverse socio-economic class, the spectrum varies significantly from celebrities to teenagers. Many brands have begun to incorporate a second-hand option for their customers whether it's a bring it back program or products made from second-hand materials. It's amazing to see the impact this generation has had on the world of fashion and we are looking forward to seeing the rest of the world adapting to a circular economy.
Salvage Tips to add value to your Thrift Store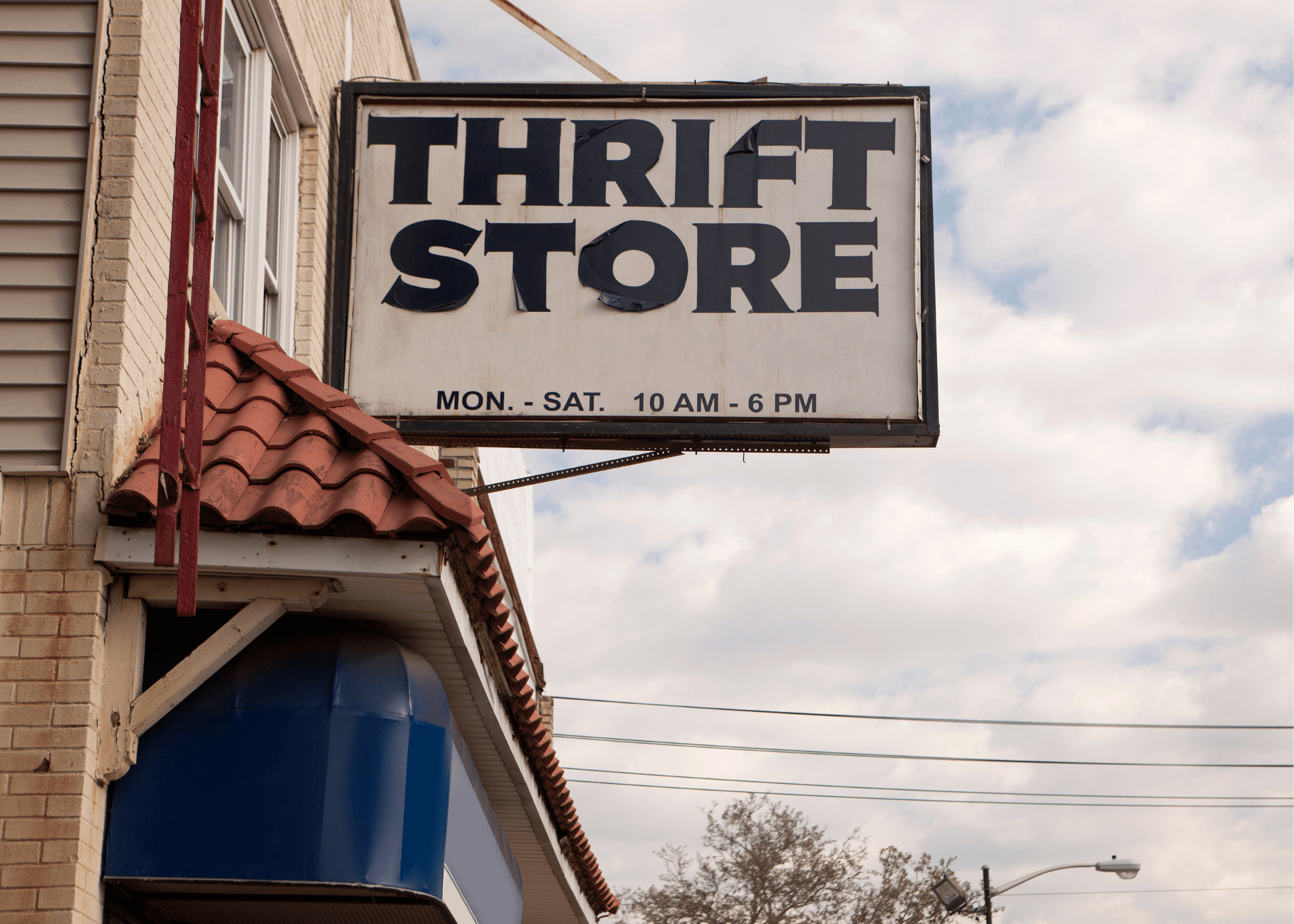 Thrift stores are an important part of all charity organizations, since their stores provide additional income to fund much needed programs within the community. This is why we put together some tips to provide your Thrift Store with increased salvage revenue, faster turnover of stored product, more efficient loading time and an increased demand for your salvage. 
Capsacks:

Packaging in Capsacks increases the value of the following categories. Pricing, overall pricing for Capsaks is significantly lower. Stored inventory can be stacked as high as two Gaylords. Overall weight is crucial to increasing the value of your load, therefore, properly filled and loaded Capsacks can maximize that final weight.
Forklift Clamps:

Forklift clamps pick up multiple bales from the sides and reduce the amount of time to store and load. They make it easier to load larger bales into tight spaces to maximize the number of bales on a trailer or container. They prevent the damage that forks can do. Before purchasing a forklift consider this option in addition to regular forks. If your organization has a forklift, check with your vendor to determine if they can retrofit your current forklift.  
Raised Dock: 

A raised dock is the fastest and safest way to load 53" trailers and 40" High Cube containers. If your building does not have this option, portable metal docks are available.
Baler: 

A vertical baling machine that makes 1000/lbs bales, this is the best option for high-value bales. They create a clean, tight bale with protection on two sides. Loading a 1000/lbs bale on a trailer or container allows for at least 4 bales per row which increases the number of units and the highest possible weight for a load.
Processing/Storage Space:

At least 1000 sq. ft. of space is necessary for processing and storing a mixed rag load. More space is needed to sort donations and store other thrift materials. Organize the back room or warehouse space so that the baling machine and stored salvage area is close to the dock door.   
Guidelines & Visuals:

In order to maximize value, guidelines have been established in the recycling industry. Training and visuals need to be provided to employees and volunteers so that they understand and adhere to the standards. Information is available on the Bank & Vogue website and materials are available from a Bank & Vogue Account Manager. Printed signage around the warehouse or back room can be helpful.
These tips have helped our partners grow their business over the years, we hope these tips help you and your Thrift Shop. If you require additional information do not hesitate to reach out to us at social@bankvogue.com or + 1-866-613-0719, we would be happy to help you in any way we can.