Capsacks: Rev Up Your Revenue Through Improved Packaging
Every thrift store should know that capsacks are becoming a value-added packaging option.  Why? Mainly because this packaging option opens their salvage products to new markets, offering higher buy prices.
Many end-users are now requiring this packaging, especially for loads going overseas. Capsack categories include:  paired used shoes, single shoes, kitchenware metal, accessories, hard toys, and credential clothing. Reason being; capsacks are inexpensive compared to gaylord costs as well as the heavier weight that can be achieved for a trailer or container load.
To pack product into capsacks efficiently, the thrift store should acquire capsack frames to ease the packaging process. Sealing the bags can be done with zip ties or needle and twine.  Filled capsacks can be stacked three, four or more high in the warehouse using forklift clamps. Regular forks equipped with top straps can be used too.  An experienced forklift operator can load a 40HC container in about one hour.
East African Countries Still Leading the Demand for Mixed Rag
While negotiations between USA and the East African Countries regarding the ban of used clothing are still in effect, the end-customers in Africa continue to show appetite for American used goods. This translates into a steady demand for mixed rags, as well as single shoes (packed in capsacks), that are processed for this market.
Thrift stores with capacity to load their baled mixed rags in 40HC maritime containers, find a competitive advantage as they can diversify their customer base. The ability to load a container efficiently provides security for thrift stores as their product is being moved continuously.
Economic Optimism in Chile Strengthening Used Goods Market
With a fresh Government already on duty in Chile, Chilean consumers' confidence on a recovery of the domestic economy has significantly increased. Internal demand for used goods like toys and clothing are on the rise. Well established customers are increasing their orders for used hard toys and credential clothing.
New entrepreneurs are looking to invest into the business by buying a variety of products such as bric brac, furniture and baby rummage.
Remanufacturing Salvage Clothing Is Fashionable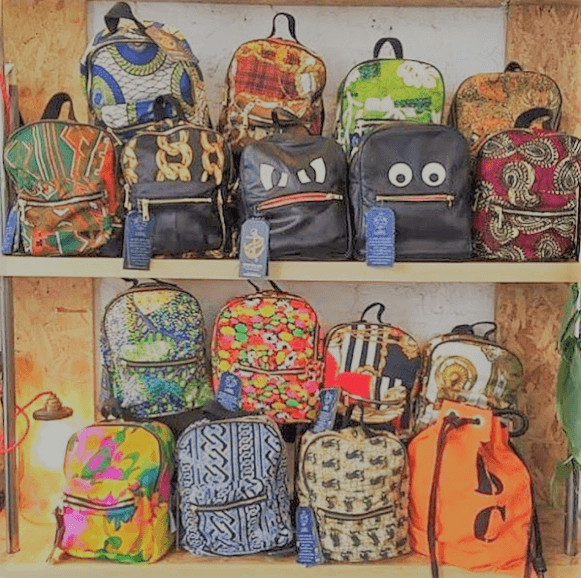 Designing beautiful products that people will love from reclaimed items discarded at thrift stores is a reality. Beyond Retro Label – the world's largest commercial upcycling operations – saves thousands of garments a year from landfills by transforming them into a growing line of apparel and accessories.
Every item is unique, crafted from reclaimed material and aligns our passion for original design with a mounting concern for declining global resources.  Beyond Retro leverages the world's collective closet to deliver directional full-circle fashion.