Bank and Vogue is committed to minimizing waste in fashion.
As a business, we are leaders in facilitating the sale and purchases of bulk used clothing. We are also involved in recycled clothes, and support sustainable fashion through our sister company, Beyond Retro.
That is why we are proud to be involved in The Jeans Redesign initiative. Started by the Ellen McArthur Foundation (EMF), this program offers exciting, innovative ways to apply principles of sustainability to the denim fashion industry.
The Pitfalls of Landfill
Every second, between 7.6 to 10 cubic meters of fabric is being dumped into landfill. This is bad on many levels. It contributes to the increasing levels of greenhouse gas emissions. It causes ground, water and air pollution. Landfill also takes up space, which is increasingly becoming a premium worldwide.
Fast fashion has contributed to this growing waste, creating a monster on a feeding frenzy. More and more clothes are produced and consumed with a faster turnaround than ever before. This may cause consumers to feel a sense of hopelessness when it comes to doing something about the environmental impact of fashion.
Endless Consumption
Jeans are definitely a part of this endless consumption. They are a wardrobe essential — boot cut, bell-bottom, wide-leg, low-rise, slim-fit, and the list goes on endlessly.
How to get the right look for work and for every other occasion is a major concern for many of us. However, the way we produce and sell jeans is leading to huge problems with waste and pollution.
The EMF guideline explains that, "over the last 15 years, we have doubled the amount of clothing produced, while the amount of time clothes are worn before they are thrown away has fallen by almost 40%1 – and jeans are no exception. After use, less than 1% of clothes are recycled into new.2
The rest of those materials are lost to landfill and incineration, or are used for lower value applications – such as rags, cleaning cloths, mattress stuffing – representing a loss of material value of more than USD 100 billion every year."3
Working Towards a Circular Economy
But what if there were a way to create a Circular Economy, where garments are reused and recycled into new products to create unique designs that can please even the most fashion-savvy consumers? Allowing for new designs to continue to be released without the harmful side-effects that the manufacturing process can leave on the environment?
Fast-forward to 2019 and the release of the EMF The Jeans Redesign program.
The Jeans Redesign program shows the way to shift from the take-make-waste (take resources from the earth, make products, then throw them away) model of today to a circular economy in which the model is reduce-reuse-recycle. In this system, industry increases the various uses of clothes, clothes are made from safe and renewable materials, and old clothes are used to make new ones.
That is what we are committed to do at Bank & Vogue with our participation in the Jeans Redesign initiative. We are proud to support and participate in the work done by the EMF project Make Fashion Circular. Its aim is to stop waste and pollution in fashion by creating a circular economy.
Make Fashion Circular was launched by UK charity the EMF at the Copenhagen Fashion Summit in 2018. The initiative brings together leaders from across the fashion industry, including designers, brands, cities, philanthropists, NGOs, and innovators.
How Bank & Vogue Makes a Major Contribution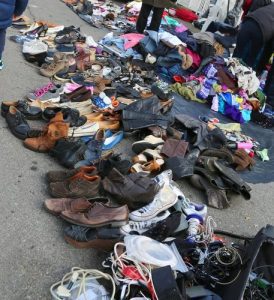 Bank and Vogue is a supporter of the Jeans Redesign Guidelines along with denim industry leaders such as: Burberry, Gap Inc., H&M, HSBC, NIKE Inc., and Stella McCartney as Core Partners and Philanthropic Partners C&A Foundation, MAVA Foundation, and players of People's Postcode Lottery.
The Jeans Redesign Guidelines define how industry can design and produce jeans in accordance with the principles of a circular economy at scale.
They emphasise the need to respect the health, safety, and rights of all people involved in all parts of the fashion industry, and particularly to improve working conditions in manufacturing globally.
The minimum requirements for Jeans Redesign:
The brands who support this vision are committed to producing around 430,000 jeans in line with the Guidelines by May 2021. The guidelines include following four key standards:
Durability — jeans should withstand a minimum of 30 home laundries and still meet the original brand minimum durability requirements. Garments should include labels with clear information on product care, including washing frequency, washing temperature and avoiding tumble drying.
Material health — cellulose-based fibres should be sourced from regenerative farming, organic or transitional methods. Jeans are made with chemicals that comply with zdhc level 1 mrsl as a minimum13, and conventional electroplating, stone finishing, potassium permanganate (pp), and sandblasting are prohibited.
Recyclability — jeans should be made with a minimum of 98% cellulose-based fibres (by weight in the total textile composition). Metal rivets should be designed out, or reduced to a minimum. Any additional material added to the jeans, should be easy to disassemble.
Traceability — information that confirms that each element of the guideline requirements has been met should be made easily available. Organizations that meet the requirements will be granted permission to use the Jeans Redesign logo on jeans produced in line with the guidelines. Jeans redesign logo use will be reassessed annually, based on compliance with reporting requirements.
Environmental and Social Benefits
While it may be fun and exciting to have new fashion every minute of every day, posting our latest wardrobe updates on Instagram (which only encourages others to over-consumer as well), we also have a social responsibility as a society to look at what this is doing to the environment. Looking at a circular economy model and truly committing to reducing fashion waste is a positive move we can all make.
The Jeans Redesign initiative is a positive society-wide step we can all participate in. It means gradually moving away from the consumption of finite resources, and thinking about choosing designs that take waste out of the manufacturing system. The circular model is based on three principles:
Design out waste and pollution
Keep products and materials in use
Regenerate natural systems
As you can see, the Circular Economy is a positive model that's constructed towards a sustainable future for us and for future generations.
Our Continued Commitment to the Circular Economy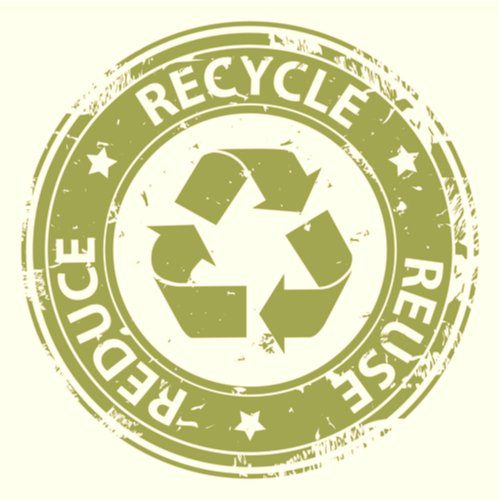 By adopting the circular principles of the Jeans Redesign project we at Bank and Vogue can help challenge the way all of us think about fashion, and by doing things in a more conscious, smarter way, minimize waste at all points in the fashion cycle.
Bank and Vogue is proud to be part of the Jeans Redesign initiative in its work to help create a sustainable future for people, fashion and for the planet.
Contact us today to learn more about how to get involved in the Circular Economy and changing the world towards a more sustainable future.
Notes:
See Fashion United, Global jeans market to grow to 60 billion dollars by 2023
Ellen MacArthur Foundation, A new textiles economy: redesigning fashion's future (2017), p.18
Ellen MacArthur Foundation, A new textiles economy: redesigning fashion's future (2017), p.20