At Bank & Vogue we combine the knowledge we have gained from our years of experience , our trusted network of contacts and, dedicated customer service to meet your needs. We are committed to offering competitive rates and timely deliveries of all products that you ship. That said, from time to time we encounter some common misconceptions about shipping and logistics that we would like to share with you.
Trucks are available immediately at anytime.
Reality:
Ultimately, trucks are available depending on supply and demand. The shipping market fluctuates and these fluctuations effect our businesses.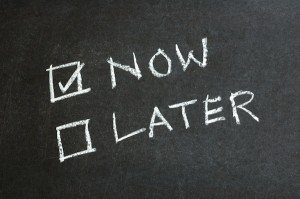 We do our best to accommodate specific and spontaneous freight requests, but we cannot guarantee anything until we get confirmation. As soon as confirmation is received we immediately pass this information on to you.
Trucks are available from anywhere to anywhere.
Reality:
Trucks don't go everywhere, there are some places that are just too remote to accommodate, but we will always look into all the shipping options and do our best to get a shipment picked up and delivered.
Our Logistics department relies on shipping routes and work on your behalf with freight forwarders to serve all of our clients successfully.
Rates are always consistent. 
Reality:
Rates depend on a number of factors such as: season, supply, demand, shipping routes, and, location of pick up and delivery.
Rest assured that from the moment we receive your order to the time your shipment is delivered, you can be sure to receive outstanding service.
Truckdrivers are not professional or hardworking. 
Reality:
Try not to let one bad apple spoil the whole bunch.
Everyone has bad days and the majority of drivers we work with do everything they can to ensure they meet their responsibilities.
Sometimes, things happen that are beyond our control, we do our best to meet the needs of your business and cause the least amount of inconvenience to you while resolving shipping issues.
The more notice you give us about aload, means we can confirm/guarantee trucks sooner.
Reality:
We try to book a truck 1 week before the load is picked up, but often trucks cannot confirm availability until 48-72 hours in advance.
We try our best to confirm trucks ahead of time but, the timing of a booking depends on the shipping company and the freight forwarder.
Bank & Vogue will manage your shipment's transportation from initial arrangements to the pickup and delivery.  Alternatively we can work with your trucking or freight forwarding company to arrange transportation. Our objective is to support your business and pick up/deliver your goods on schedule.
Hopefully in debunking these misconceptions will make it easier to understand the process our logistics department follow to help you with scheduling and confirmation of trucking.
Mike, Lawrence, Gino and, Dennis thank all of you for your ongoing patience and cooperation when making logistics arrangements.