Used clothing brokers need to have a vast array of expertise, knowledge, and skills to become leaders in the market.
We buy and sell bulk used clothing that's ready for wholesale. This bulk used clothing includes seasonal, children's, women's and men's clothing – and and array of used goods such as purses, belts, shoes and much more.
Read on to discover what it is we do here at Bank & Vogue, leading global used clothing brokers, and how it makes an impact.
Bulk Used Clothing Brokers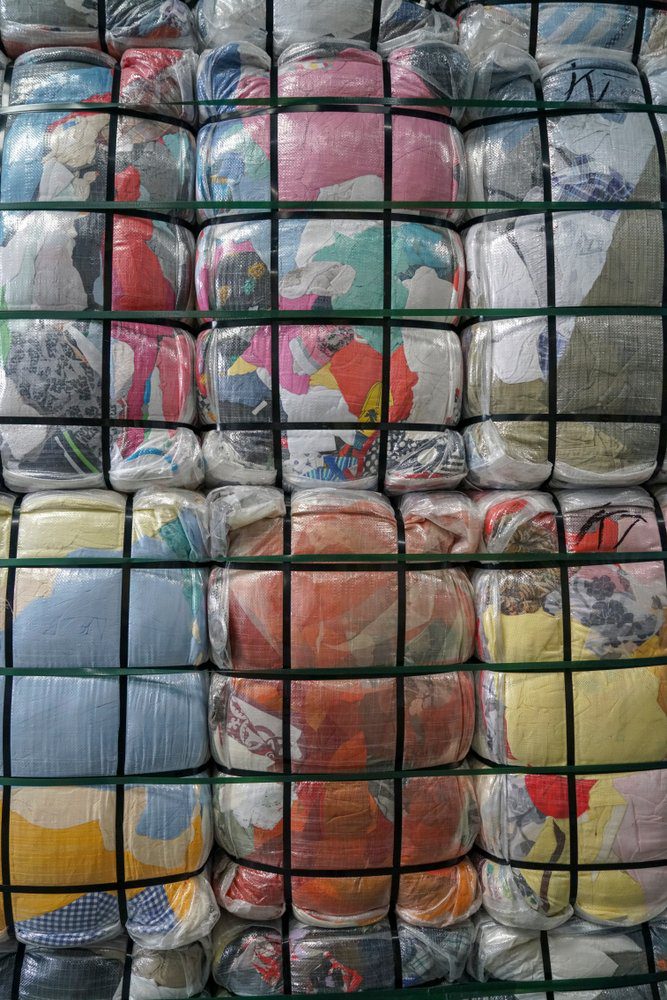 Every customer expects only the best products for their money, and brokers have come a long way in providing only the best clothing that is good enough for resale.
When it comes to buying and selling bulk used clothing, it's crucial to provide a wide range of different clothing categories so that customers in a wide range of global markets can satisfy their diverse tastes.
Bulk used clothing brokers sort this clothing as customers don't like getting unsellable or damaged clothes. Used clothing brokers need to ensure the highest quality of used clothing possible.
These categories include mixed rags, vintage and unsorted credential clothing. Brokers source these clothing categories all over the globe from returns at unsold thrift items, donations, retail stores and so on.
The most popular category is credential clothing. It's unsorted clothing that often includes items such as high-quality designer clothes. Since these items usually come from donations, they are packaged in bales before selling.
Used clothing brokers have to be both retro and vintage clothing experts to set good terms for wholesale. It all comes down to finding and sorting through the highest quality, most desirable clothing items.
Selling Bulk Used Clothing Helps Reduce Waste
One of the best things about buying and selling bulk used clothing is helping reduce clothing and textile waste. Fast fashion waste enters multiple landfills all over the planet, which causes more pollution and endangers natural habitat.
By practicing sustainable and eco-friendly strategies, it's possible to significantly reduce the amount of clothing and textile waste in these landfills. This is one of the primary goals of used clothing brokers – to make customers happy in an eco-friendly way.
How Used Clothing Brokers Operate
Brokers buy wholesale used clothes of all types, from mixed rags to credentials. We supply individual customers as well as a wide range of different businesses. Used clothing refers to:
Credential clothing
Mixed rags
Shoes
Purses and belts
Linens
International and domestic used clothing markets are full of growing opportunities. Brokers take care of transportation and packaging as we have containers that were specifically designed for such purposes.
Used clothing brokers have a wide range of ways in which we use the available space efficiently. We ensure all containers are adequately filled, and that all clothing is baled and ready for shipping.
What's more, used clothing brokers usually work with entire networks of retailers and industries, which requires extra knowledge in buying and selling wholesale used clothing.
Bank & Vogue: Leading Used Clothing Brokers
Whether you are buying or selling used clothing and/or other bulk used goods, Bank & Vogue can help facilitate your needs.
Contact us today to find out more.