Nobody wants to deal with unprofessional vendors, sellers, clients or partners. Business is stressful enough as it is. You're doing your very best to get ahead, working hard to make sure that your staff are paid, that your customers are satisfied, and that you're growing a successful business. The last thing you need is a wrinkle in the process. When someone misses a payment, delays a shipment, or otherwise throws obstacles and hassles in your path, your stress factor goes through the roof.
At Bank & Vogue, we practice what we preach. We know the value of providing a seamless, on-time, hassle-free experience. And that's what we strive to provide every time, for both our buyers and our sellers. If you're selling bulk used clothing, toys, accessories etc., you can count on Bank & Vogue for less hassle and pain, more reliability and revenue.
Logistics is Our Strength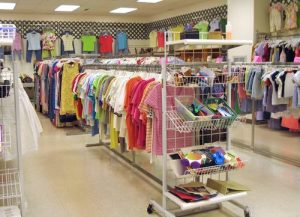 Are you a retailer, thrift store, charitable organization or other entity with secondhand goods or store returns that you want to sell in bulk? Perhaps you're unsure about the logistics of the whole process, or how to get the best price for your merchandise? Or maybe you're weary of dealing with buyers who might not pay on time – or worse. We appreciate all of these concerns! And with 25 years' experience in secondhand goods and logistics, we're here to help you. What does Bank & Vogue provide?
Seamless Logistics: Count on Our Years of Experience
Concerned about shipping and transportation? Let us do the heavy lifting. We want you to be able to focus on what you do best. Once you've got loads set to go, we send a truck to your location(s) to pick up the goods. That means you don't have to hunt around to vet transportation companies and hope that you're getting a fair price with a solid, trustworthy partner. We do the homework for you – in fact, we've usually done it already, having worked with various trucking and shipping companies across North America and worldwide over the years.
Hassle-Free Experience: Because That's What You Deserve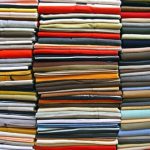 Because we've already vetted the partners along the way, you can rest assured that pickups will be on-time and handled professionally. Not sure how to pack and load for maximum value? Our expert teams will be glad to help you along the way. You'll find informative articles and pages (like this one) on our website as well. And whatever questions or concerns that might arise, you can always feel free to call upon our experience and expertise to find the right solution(s).
On-Time Payment: We Wouldn't Have It Any Other Way
There's almost nothing in business that compares to the feeling you get when a payment is late or missing. It's one of the biggest stressors. You don't need that. And with Bank & Vogue, you won't get that. We treat sellers, vendors, partners and staff just like we'd want our families treated: fairly, professionally, and ethically.
We want to be your partner in selling secondhand goods and store returns. To learn more about how you can increase your business and maximize your ROI, don't hesitate to get in touch with Bank & Vogue.