This week marks the 5 year anniversary of Scott Nowlan, Vice President at Bank & Vogue. We are all pleased to celebrate this milestone with him and look forward to the next 5 years!
Scott had this to say about his 5 years at Bank & Vogue ;
"I am proud of my time here working with such amazing people and clients.
I am grateful for the support of Steven, Helene, Justin and Bert for their examples of leadership and commitment. To my colleagues across BVH and Beyond Retro – a huge thank you for your encouragement and support.
And a massive thank you to the BV team. It is easy to come into this office everyday when you are supported by such a great group. I hope that I can continue to provide you all with support as we continue to grow and provide valuable services to our clients and partners.
Last but not least, thank you to all of our wonderful clients who provide much needed support to their communities and divert so many used goods from landfills. I find great satisfaction in being a part of this global environmental effort."
Congrats Scott! May you continue to inspire us for many years to come! And may you always remember how much you are respected and valued! Happy Anniversary!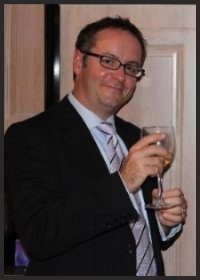 If you would like to congratulate Scott he can be reached at 1.613.747.8465 x 142 and scott.nowlan@bankvogue.com