The Footwear Industry: Change for the better
In the recent years, more and more companies around the world have been adapting innovative and sustainable measures in the creation of their products. Some major companies in the footwear industry, have made a tremendous change in their narrative for all sustainability matters. Specifically, companies like Adidas, Nike and Converse have been major drivers for this change. Each of these companies have incorporated sustainability in their own unique way.
The major contributors to the change
Beginning with Nike, who began their innovative measures from the beginning of 2010. Since then, they have recycled and transformed more than 8 million plastic water bottles. As a result, they have been able to create many sustainable products, which include both apparel and footwear. Finally, Nike plans to transition into running on 100% renewable energy on all its facilities over the next 5 years.
In 2016, Adidas launched Parley; which is its leading sustainable collection. For that reason, they've had the capabilities of creating about 17 million pairs of shoes made out of recycled plastic from the ocean. Additionally, Adidas created a new sustainable turf field for a High School in Miami. The field was compiled from 40,000 pounds of plastic waste. By 2024, Adidas plans to use 100% recycled polyester in all its products.
Finally, Converse has been committed to continually reinvent shoes over the past 100 years. Currently, Converse has created a new collection, Converse Renew, which is the new era of the Converse design. It uses consumer waste like textile and plastic, to create shoes for this new collection. This is the beginning of their new inventive methods of manufacturing.
Bank & Vogue's collaboration to this change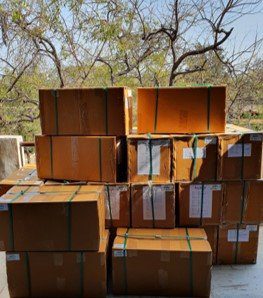 In 2019, Beyond Retro and Bank & Vogue had the privilege of supporting the development of Converse's Renew Denim Collection. In fact, the project helps Converse make a bold step towards a more circular economy. Currently, many industries have begun to move towards a more circular economy; Beyond Retro and Bank & Vogue are excited to have many upcoming collaborations with major worldwide companies. Therefore, they will be helping the world step into the movement towards a more sustainable world.