The Art of the Exchange
Could your organization use some Big Box store returns such as bikes or clothing to supplement your thrift sales?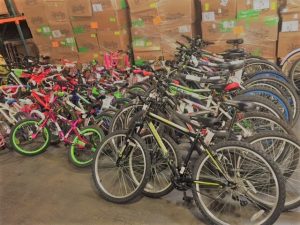 If so, consider the option of trading a trailer load of like-new products in exchange for your mixed rags bales. In times when thrift stores have to be creative to raise funds for their community programs, this original transaction – that doesn't involve cash – could be a good solution for you.
The store returns come from a major American retailer and include a variety of product groups and brands.
Logistics: E-log System Officially Coming into Effect
As of April 1st, the so-called E-log system will officially come into effect. Up to now it has been voluntary, although its consequences have clearly been shown in our industry. A raise on truck freights, mostly assumed by the customer, as well as delays on the pickup dates are the main results. With several logistics companies debating whether facing the new challenge or closing business, moving used clothing loads will be tedious next month.
Used Books Still Have Value
Used books is a commodity that still represents value to thrift stores and resellers. Although the price per pound of used books is currently low, there is some demand for them. Since the main destination for salvage books is to be resold in online marketplaces, it is very important that these books had not previously been scanned for online sale. Used hardcover and paperback books are eligible for those loads; however magazines, encyclopaedias, damaged books, and multimedia such as DVDs, CDs must be removed.
Seasonal Buying for Fall-Winter Begins Now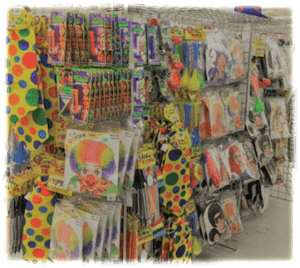 Halloween and Christmas season planning is in full swing right now. Don't miss out on the best selection of seasonal product for these two critical selling periods. Bank & Vogue can provide a variety of new Halloween product (some closeouts or overstocks) with good profit margins. In addition, we have access to used Halloween costumes and accessories as well as Christmas clothing, toys and bric brac to supplement your incoming donations. If you have warehouse space, consider purchasing a load now. If not, remember that September is the last month that most Fall/Winter seasonal product will be available.</p/>