From the Mixed Rag to the Recycled Bag
The circular economy is brought to life when mixed rags from America are sent to our re-manufacturing facility in India, where they are transformed into unique, one-of-a kind bags. During this process, we support local communities and charities in the USA, we help the environment by keeping garments out of landfill, and the end result is a beautiful, functional, fun bag with a great social story!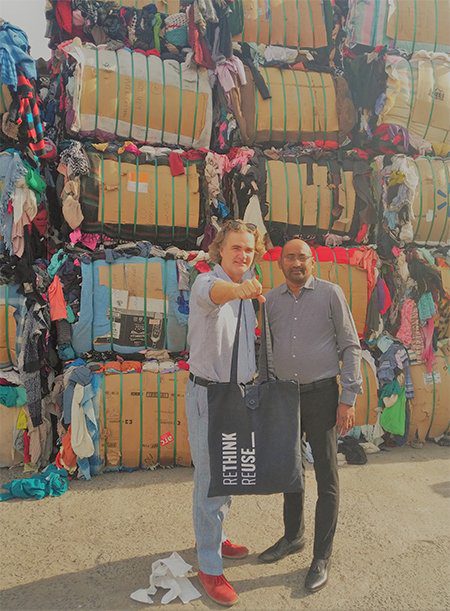 The circular economy provides a Global Solution for a Global Problem. It helps people worldwide overcome barriers to gain access to work and reach their full potential in sustainable communities. While supporting thousands of jobs and diverting millions of pounds of textiles from landfill in America, we innovate our product design process in India to then changing the consumption behavior in EU.
The circular economy also translates into social responsibility. We support the Karuna Girls Orphanage, the home to 62 girls, by offering them a formal education.
Increasing Donations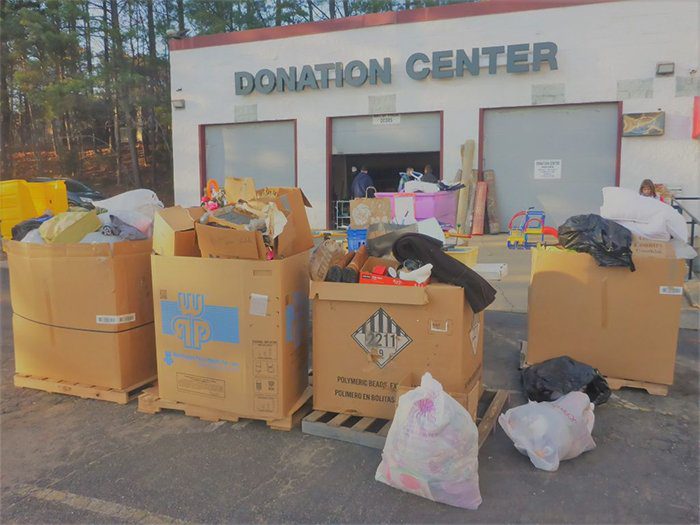 Donation Centers come in all sizes and shapes from a donation bin in a parking lot, to the back door of your thrift store, or a building designed for receipt of "drive thru" donations. Your thrift donations will increase and be higher quality if you have a dedicated space as well as a friendly face to greet the donor. The area should be kept clean and organized. A few signs to help donors include: directions to the drop-off location, a list of acceptable donations and why donations are important to your organization. If your donation door is normally closed, then a drive-over bell hose will allow your staff to quickly attend to the donor. A receipt should be available and if you want the donor as a shopper (and who doesn't?) then a discount coupon for a store purchase is in order. Signage should never contain No or Don't Find a positive way to present what could be perceived as negative. And NEVER throw an unacceptable donation in the trash while the donor is on the premises. Smiling and friendly staff should always say Thank You and ask the donor to return soon.
Indoor Collection Bins
Used in churches, thrift stores, and apartment buildings, these heavy duty polyethylene (HDPE) collection bins are new to market. They have been designed to help rescue missions to collect donations indoors. With 54 cubic feet of capacity and a full height door to allow an easy removal, these bins represent an innovative solution to increase donations in a safer way.