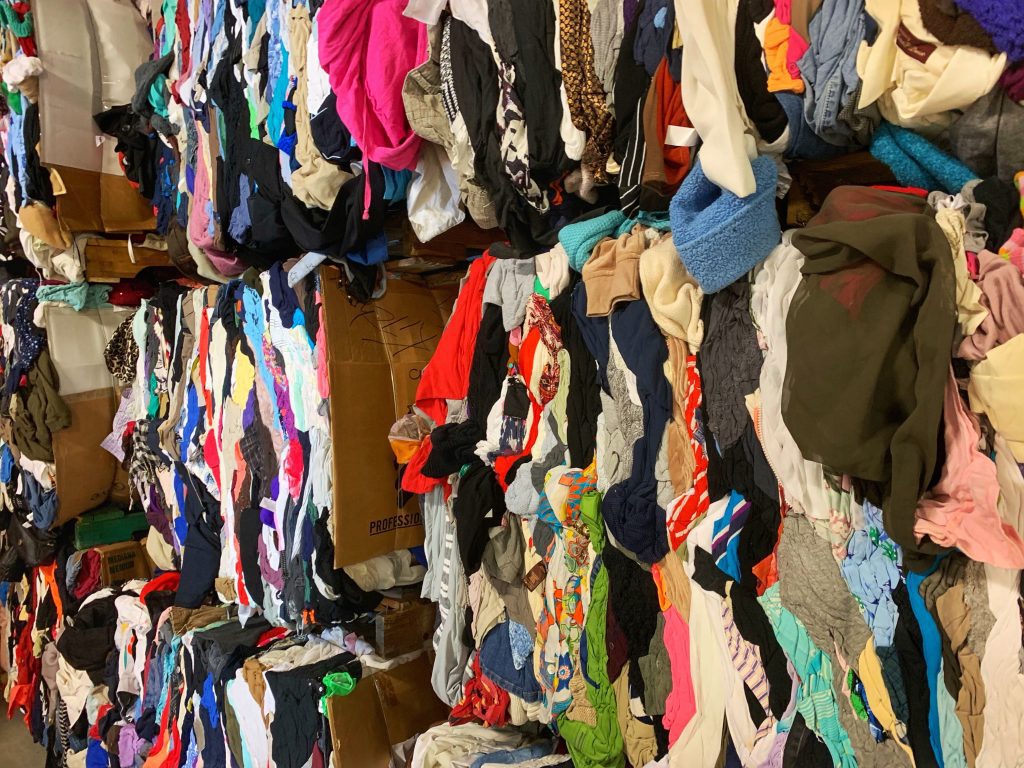 The wholesale market for used clothing has been expanding over the last decade. This was partly out of necessity, but mostly because of the ever-increasing consumer demand. The rise of the fast fashion trend made consumers go on a buying frenzy, but it also resulted in an increased amount of donations made by loyal customers.
In the case of the United States, for example, consumers donate nearly 5 billion of miscellaneous materials, shoes, and clothing each year.
The increase in used items donations has created the need for quick access to an excess donations outlet. It's something that vintage and thrift shops could use as a place to store all items that are unsuitable for resale.
This is where they encountered a problem: how to get rid of those items on a budget – and in an eco-friendly manner. The solution to this problem is found in textile recycling. It's an environmentally safe, cost-saving, and sustainable solution to turn old, unusable items into new products.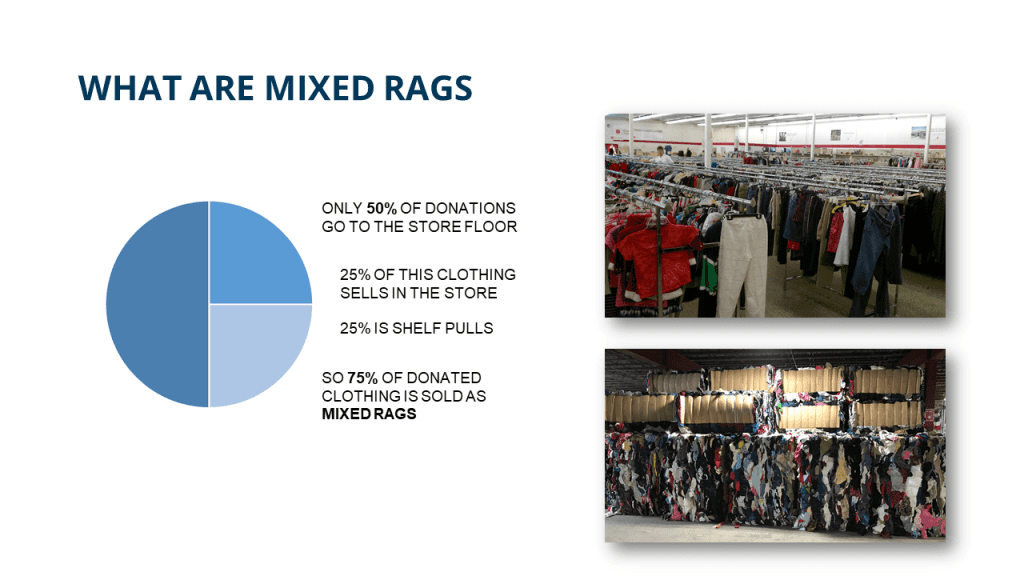 The Definition & Varied Use of Mixed Rags
Mixed rags or institutional clothing is a special clothing category that involves used items that aren't suitable for resale. Mixed rags are mostly the result of store returns from discount apparel stores or thrift store locations.
These items typically vary from used household textiles, clothing, shoes, and various other materials. Their primary use is to recycle them for resale, but what about other applications?
Well, Bank & Vogue are actively working on finding a second, third, or even fourth use for mixed rags. We are actively mobilizing items across the market, to piece them together from various locations.
Mixed Rags and the Textile Industry
Mixed rags are essential materials for the textile industry. They play a crucial role in achieving total sustainability and launching eco-friendly textile solutions into the markets. These fabrics play an active role in protecting the environment and saving resources within the industry.
That's why Bank & Vogue is fully dedicated to green and sustainable initiatives to pull out nearly four billion pounds of mixed rags from landfills and prepare for recycling and distribution.
We deal with small and large businesses alike. Private consolidators and collectors, non-profit collectors and communities, small or large thrift store retailers, all these businesses can have great use from mixed rags.
We're a global leader as a reliable and competitive wholesale buyer and seller of mixed rags. Our company is dedicated to finding a wide range of uses for fabrics that are no longer suitable for use or resale. We also take pride in our attention and expertise in the packaging of particular sorts of mixed rags.
Bank & Vogue Provides Mixed Rags Solutions
We will work with our clients to find the best use for fabrics they no longer need or use. Our range of services is tailored to their needs, and our goal is to find a source that best serves your business.
Contact us today and get all the necessary details on logistics and shipping of mixed rags.