With the Christmas holiday season fast approaching, retailers are clearing their shelves to make room for the latest and greatest products. Perhaps nowhere is this more true than with toys, where kids (and their parents) are being marketed to about what the "must have" items are for the current season. When the hot items make their debut, it's "out with the old, in with the new."
What happens with all the toys that don't get sold in the first run? Or the ones that are bought and then returned? Well, have no fear, there's still an aftermarket.
<nbsp;>
Bank & Vogue specializes in finding buyers for your overstock and store return toys and baby items!
<nbsp;>
Bank & Vogue is Experienced in Getting Buyers for Your Overstock & Returned Toys
<nbsp;>
We have market experience across a vast array of bulk soft toys, including undamaged dolls, action figures and stuffed animals; and bulk hard toys such as undamaged cars and trucks, games and electronics, arts and crafts sellers, and riding toys and bicycles. Prior to selling the materials, we work with sellers who then sort the toys to remove larger toys over 12 inches in height, damaged toys and electronics. Hard toys are typically purchased by the container or trailer along with other products, while soft toys can be purchased as a full container load or added onto an order.
<nbsp;>
Both of these second hand products come from used toy donations and are typically baled and packed for customers in gaylords or capsacks with other used products. While we usually encourage our sellers to bale and wrap soft toys in 1000 lb amounts, some toys are also available in full loads with a minimum weight of 20,000 lbs. In terms of packaging, all smaller toys are packed in large plain boxes, with many remaining in their original packaging. All loads are then fully palletized and shrink wrapped for safe and easy transportation. Our team then loads twenty pallets on a container with any remaining loose product placed on top so that we may completely fill the container.
<nbsp;>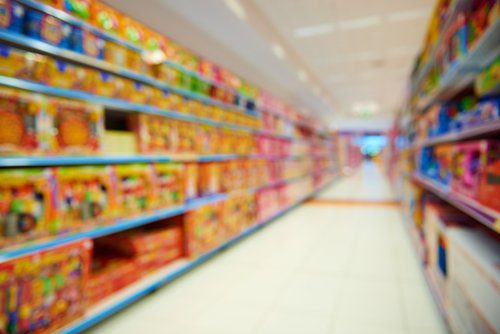 Bank & Vogue, which has been selling these loads globally for over five years with many long-term, satisfied and returning customers, has one of North America's largest availability of store return toys from one of the largest toy store chains (four U.S locations). We are able to re-stock using store and customer returns, as well as items that are overstock or out of season. We make every effort to ensure that the toys are in great, working condition and perfect for wholesale resale. When the toys are processed for delivery any broken or unusable toys are discarded. We've been selling these loads around the world for over 5 years with many long-term, satisfied and returning customers.
<nbsp;>
Bank & Vogue works with major toy retailers in the United States to produce valuable loads that are in demand across many regions of the world. While there are a number of countries that do not accept the importation of store return toys, we have been quite successful at moving these products for many years and we have the expertise needed to help new and existing customers. With our assistance customers have been able to generate much more revenue and opportunity, as well as get their hands on a wider variety of available product.
<nbsp;>
How can you best present your goods for sale, to ensure satisfied buyers that will become repeat customers?
<nbsp;>
All smaller store returned toys are packed in larger plain boxes, with many toys remaining in their original packaging. All loads are fully palletized and shrink wrapped for safe and easy transportation. Twenty pallets are loaded on a container with loose product placed on top to completely fill the container.
What's In It For You?
What's the benefit to you, the retailer?
<nbsp;>
For starters, you can make some money back on those toys that didn't sell or got returned. Not the original sticker price, to be sure, but enough to contribute favorably to your bottom line.
<nbsp;>
Another point worth considering is that we're part of the movement to make sure that items don't end up in landfill. Bank and Vogue acknowledges that this issue (what we call the "crisis of stuff") is becoming a global crisis, and by selling off your overstock and returns, you're doing your part to help the situation – a selling point you can mention to your customers.
<nbsp;>
Together, we want to do our part to play a meaningful role in defining, contributing to and building a closed loop economy where we help minimize the impact of used clothing on the environment. As a result of our efforts last year, we moved over 90 million pounds of used goods around the world. In doing so, we saved a considerable amount of materials from the landfill and found them new homes.
<nbsp;>
Working with Bank & Vogue, we also find new and innovative ways to raise revenue through charities so that they can fund important community programs. And so as customers work with us, they can ensure that they won't just find great quality used product, but they will also be helping communities in need.
<nbsp;>

<nbsp;>
Bank & Vogue will arrange to have the toys picked up from your location at no cost to you. As part of our commitment to providing our customers and sellers with a complete package of services, our team of experienced logistics coordinators can help clients set up all container services required to move their materials, balance costs, and ensure convenience, efficiency, and on-time pick-up and delivery. You can read this page for more information on what buyers are looking for, and how to maximize revenue on your loads.
<nbsp;>
For more on how we can help you secure and move product across North America and around the world be sure to contact our logistics team who will be happy to give you all the information you need on managing your transportation.
<nbsp;>
Contact Bank & Vogue today and place your order now! By doing so you will be getting started on the process of sending your used goods onto the journey of recycling, and bringing in revenue and value in the process.