When people think about used, bulk, or wholesale clothing, they typically don't associate quality, designer, or valuable items with it. However, when it comes to credential clothing, which refers to unsorted and untouched donated goods (in the state they were donated in), it can be quite the opposite.
Because these bags are sold to buyers unsorted, the buyer stand to benefit from the treasures that may be contained inside. Some donations, especially those collected from more affluent neighbourhoods, have been known to include desirable items such as leather bags, purses, hats, designer clothing, jewelry, and other unique vintage items. For those in the used clothing business these items can be great to make a profit off of, especially those running vintage clothing stores. Often these bags of clothing is sorted by distributors or thrift stores who recognize the value of these items and remove them before reselling. Our credential clothing is guaranteed to be delivered in the state they were donated in.
What this all means is you are likely to only find high value used clothing, accessories and more from credential clothing sellers. Bank & Vogue are experts in this field, operating our own vintage clothing stores, Beyond Retro, by finding these gems and giving them new life as or or through up cycling.
By participating in the credential clothing economy, we ensure clothing stays away from landfills and dumps, reselling what can be sold and finding alternatives for those that can't, such as forwarding them into the mixed rag market. Our goal at Bank & Vogue is to confront and find solutions to the "crisis of stuff" that reaches far beyond the fashion industry.
Our deep familiarity with the credential clothing market and the need to increase its use as recycled materials means that Bank & Vogue has amassed great expertise in the required logistics needed in order to move these goods across North American and global markets. At Bank and Vogue we are proud to work with large and small thrift store retailers, not-for-profit community based collectors, and even private collectors and consolidators, to responsibly deal with this question and concern over the "crisis of stuff." As a result, we make it our organization's priority to provide our clientele with top notch credential clothing products all the while doing our part to address the environmental challenges of our day.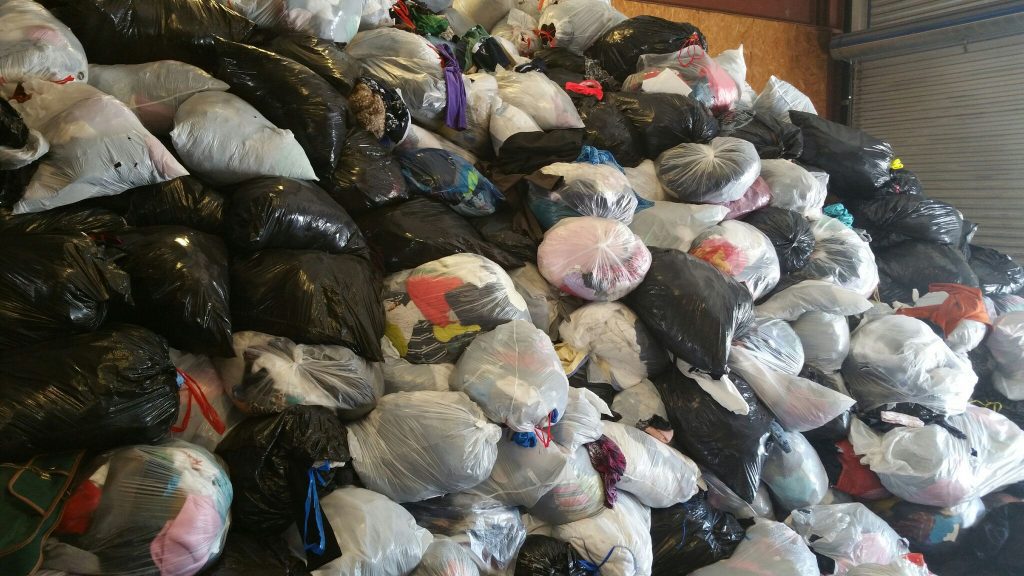 For those interested in learning more about credential clothing and how we at Bank & Vogue can help you consume credential clothing and save textiles via recycling, please contact one of our friendly staff members for assistance. Our team is always ready and willing to discuss pricing and logistics. In order to utilize our team's expertise, please contact us at 1-866-613-0719 (North America) or 1-613-747-8465 (International).