The UN's Intergovernmental Panel on Climate Change (IPCC) recently published their special report on global warming and the news is not good. It states the world's climate is almost at a stage where the issue would be irreversible, causing incalculable changes to the ecosystem worldwide. The report calls on all countries to work towards renewable and clean energy, reduction of CO2 emissions (hoping for net zero by 2050) and overall sustainability in our day to day lives. The report states the goal of limiting global warming to 1.5 degrees Celsius, which requires unprecedented changes to many corners of modern human life.

Every company will have to adapt their processes if the world is to reach the goals set out in this report, and this will mean large changes to the wasteful fashion industries. It is well documented how wasteful fast fashion brands such as Zara and H&M are in their production cycles, despite limited campaigns to improve their recycling habits. With so many clothes now made of the unbiodegradable polyester, directing items away from landfills and into the circular economy is critical. Paying close attention to how you recycle or where you recycle your clothing is paramount.


Luckily, reusable and low waste fashion is becoming more and more popular. Thrift and vintage stores are becoming common destinations for new styles and more and more brands are dedicated to producing clothing with minimal or zero ecological impact. NUDNIK is a Toronto based brand looking to make children's clothes out of fabrics that would be headed to a landfill otherwise, creating unique patchwork shirts. Rothy's spent three years developing methods to create desirable shoes out of recycled plastic water bottles (the website states they have repurposed over 18 million bottles) with high profile celebrities being seen wearing the shoes.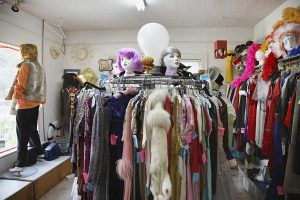 Bank & Vogue as long been committed to fighting the "crisis of stuff" and doing our part for sustainable clothing and fashion. Everything we do is to support the circular economy of clothing, keeping waste out of our landfills and finding creative ways to reuse material. Our line of vintage clothing clothing stores, Beyond Retro, specialists in finding clothes destined for landfills and either reselling them, or up-cycling them into new styles. The goal is to reclaim, reduce and reuse 10 billion items. In our journey, we have managed to save 608 tonnes of CO2e and 300,000 m3 of water.

To learn more about our processes and our general approach to the logistics of sustainable clothing and the circular economy, please contact our team at 1-866-613-0719 (North America) or 1-613-747-8465 (International).