According to Ecomdash, in order to enter the secondhand clothing market, wholesalers and retailers need to have a working understanding of their purpose for entering the market. Whether it is to supplement one's existing income, generate a new business, or help solve the "crisis of stuff" — as is our intention at Bank & Vogue.
Shopify reminds its readers that part of re-purposing old materials, whether it is that beautiful vintage dress from your local thrift shop or those great designer shoes from a neighbour's garage sale, requires a great eye for style as well as patience. Those in the business of giving great old things new value know that sourcing and curating vintage requires patient energy, time, and having your finger on the pulse of what is in fashion or on the cusp of fashion. It is also a skill that could pay off beyond simply adding a new piece to your wardrobe.
Consumers & Merchant Sourcing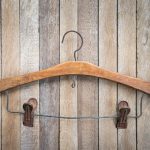 In the business of vintage, consumers typically rely on merchants to do the work. Merchants source garments, tediously sort and sift through them, and even clean them. Once merchants have curated the materials that might be of value to needy shoppers, then also make space to store the materials and price them for sale. As you might imagine, this makes for a relatively painless shopping experience when consumers already have accessible to them items that are already deemed to be in the best condition and fashionable.
Betsy Mikel of the ever-popular site The Penny Hoarder says that selling vintage items might look easy, but it's much harder and demanding of your time than you might imagine. She retells the story of Lora Conrad who makes a considerable living selling 20-30 pieces a month through her Etsy online shop. To make her business work for her, Conrad says that she is always on the hunt for items at estate sales, flea markets, garage sales, antique malls in the middle of nowhere, and private buying appointments. Selling old items and remaking them for a new buyer also means embracing seasonality and making in-season pieces while they are to be worn. And to ensure a successful sale, Conrad recommends paying attention to the details: listing measurements, material, brand and condition. Customers are always happier when they know about any imperfections and their materials are packed with care.
Bank & Vogue's Commitment to Quality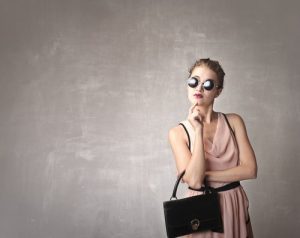 At Bank & Vogue we are always working to supply our buyers with the very best in used and vintage materials. As part of this initiative, we work with our wholesalers to find used items that are of great quality and can be repurposed for a new owner. To jump-start this process, we search for materials in many places. We often seek out store returns that can then be channeled through domestic and international markets. We have also made it a point to partner with private collectors who are interested in transforming their materials, and minimizing the environmental impact of used clothing in what we term the "crisis of stuff."
Aside from getting materials to our buyers, we also help them meet their own institutional goals and problem solve through challenges that they might be facing. Beyond the transaction of buying and selling product, our team helps our customers source the right products for the appropriate season, leverage technology and social media to better understand and market their products, and develop efficient and cost-effective product sourcing and pricing methods. We have even been quite successful in helping charity organizations find new and innovative opportunities and pathways to raise revenue so that they might use that newly acquired set of resources to fund the community programs that they are committed to. Finally, we make it a point to help our customers understand and improve upon the use of their physical space and/or the processes associated with moving their product. At Bank & Vogue our team knows that the more efficient of a process a customer has, the less time and resources are lost in the process.